The Shoalhaven KungFu Academy has been operating in the Shoalhaven since 2009, teaching Chan Family Choy Lee Fut Kung Fu, Lohan Qigong,  & Tai Chi therapeutic exercises.
Our aim is to share the health benefits of therapeutic exercises with people of all ages and abilities wherever possible, and to continue the tradition of the Chan family Choy Lee Fut system.
Chan Family Kung Fu is a traditional family lineage, and as such, the Shoalhaven Kung Fu Academy fosters a family atmosphere where all should feel welcome.
The following couplet was given to Chan Heung, founder of Choy Lee Fut, by his teacher the Shaolin monk Choy Fook, at the completion of his training: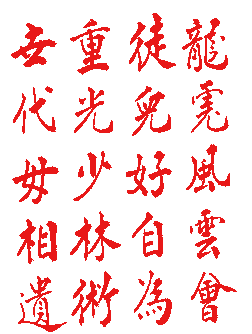 COVID-19 Information
Shoalhaven Kung Fu Academy is a Registered CovidSafe workplace.
Covid19 restrictions apply:
Physical distancing
Class size restrictions
Hand hygiene observance
Environmental hygiene practices
Participant attendance logging
Health and contact risk assessments as a condition of participation in all face to face classes
as per NSW health authority regulations.